From July 1-3 all the activites takes place in University of Regina facilities. There will be signs, posters and volunteers to help you. If you have questions or request please ask any of NepSoSS Volunteers, they wear green jersey with NepSoSS logo.
Event Details
Located at: University of Regina, 3737 Wascana Pkwy, Regina, SK S4S 0A2
Map: Click Here for Map
Free Parking: Lot 16 & 17 (by the University Drive West) or any other available
Games and activites maps shown below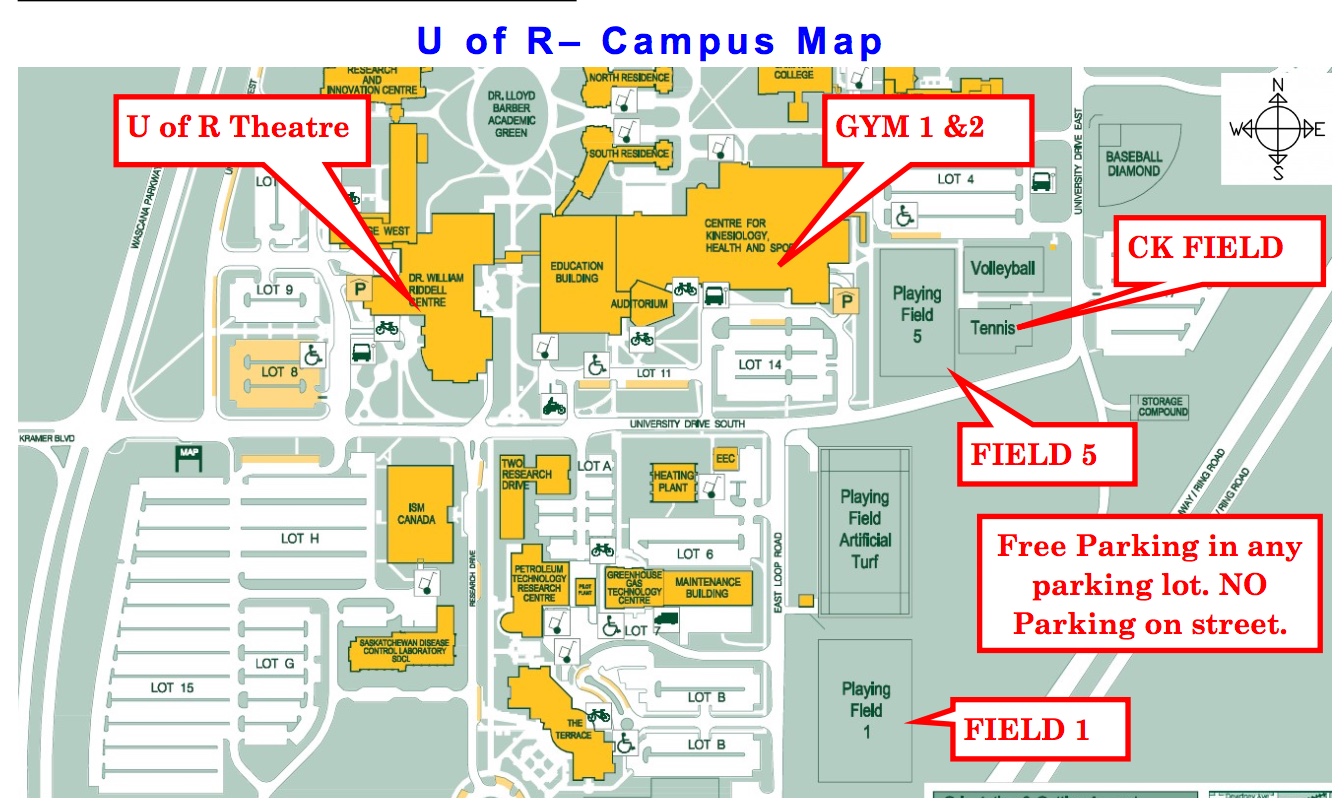 Services Available at each location:
Free Drinking Water.

Basic First Aid Service.

Common Medication such as Advil, Tylenol.

Head Office for Event information, Games Results etc.

and many more..